Entrada Wellness Center offers an array of tantalizing spa treatments for every individual's liking. Our spa therapists are some of the best trained professionals in Southern Utah, having been trained at some of the most world-renowned spas in the country. We offer two deluxe body treatment rooms, a mani-pedi studio, and one dedicated meditation space. Allow Entrada Wellness Center to pamper you by making an appointment today.
For details or to make an appointment call 435-634-8100
SPA MENU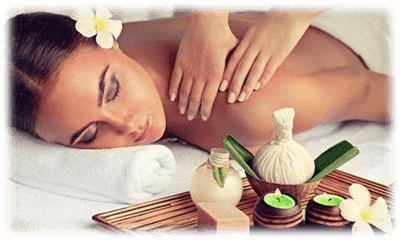 Swedish Massage (light pressure, classic relaxation massage)
50 minutes - $95.00

80 minutes - $115.00

100 minutes - $140.00
This massage is customizable.
Deep Tissue Massage (medium to deep pressure, therapeutic massage)
50 minutes - $100.00

80 minutes - $125.00

100 minutes - $150.00
This massage is customizable.
Hot Rocks Massage
50 minutes - $100.00

80 minutes - $125.00

100 minutes - $150.00
This heavenly treatment uses Basalt Rocks and our Nourishing Massage Oil to heat and soothe sore and tight muscles, leaving you in a state of bliss.
Head, Hands, and Feet Massage
Shea butter coats the feet and hands, hydrating as they are nestled in a hot towel cocoon. Your trip to luxury begins with a neck and scalp massage, and finishes with a hand and foot massage.
Table Thai Massage
50 minutes - $100.00

80 minutes - $125.00
Wear loose comfortable clothing for this powerful system, combining acupressure, yoga, stretching, gentle twisting, energy work, and meditation.
Facials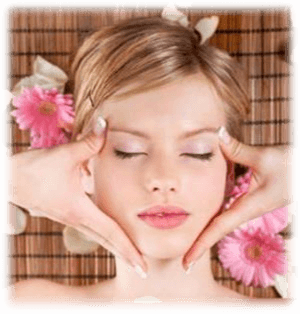 50 minutes - $105.00

80 minutes - $125.00
The Spa at Entrada uses Image Skincare to create the perfect facial for every client. Image Skincare is sensitive-skin-safe, paraben-free, pharmaceutical-grade skin care products that work effectively in combination to improve skin conditions and/or skin damaged areas. All Image Skincare products are developed to specifically help every client's skin condition. Our treatment options include Hydrating Facials, Anti-Aging Facials, Acne Facials, or one of our Esthetics Professionals can customize a facial with a variety of products to address your problem areas.
Absolute Bliss
A perfect combination! Slip into bliss, beginning with a light facial exfoliation & hydration followed by a deep conditioning hair mask. Warm towels heat the hair while your body is exfoliated then massaged and moisturized with soothing shea butter. Hair is cleansed and scalp massaged, hydrated, and relaxed to ABSOLUTE BLISS!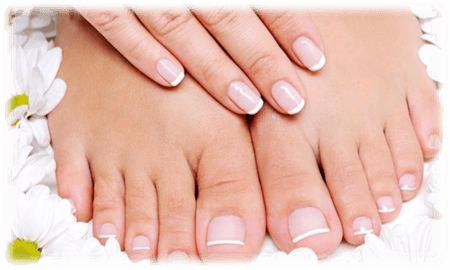 Hands and Feet
(Ideal for men and women)
Choose just the Mani, just the Pedi, or do both. You deserve it!
Polish Pedicure 50 minutes - $60.00; Vinylux Pedicure 50 minutes - $65.00;
Shellac Pedicure 60 minutes $70.00
Polish Manicure 30 minutes - $39.00; Vinylux Manicure 30 minutes - $44.00;
Shellac Manicure 40 Minutes $49.00
Polish Mani/Pedi 80 minutes - $80.00; Vinylux Mani/Pedi 80 minutes - $90.00;
Shellac Mani/Pedi 80 Minutes - $100.00
Handshake Maintenance
Designed for active people who demand the best look at all times. Includes: filing, trimming and cuticle care.
Sports Pedicure
30 minutes - $50.00 No polish, just extra TLC
Head to Toe Spa Package
An 80 minute facial followed by an 80 minute Spa Mani/Pedi. Pamper yourself from head to toe!
Full Body Bliss Spa Package
Start with an 80 minute Hot Stone Massage, and finish with an Absolute Bliss, a full body relaxation and renewal!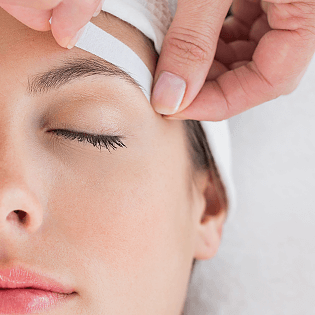 Waxing Services
Lip - $15.00

Brow - $15.00

Full Face - $40.00

Bikini - $20.00

Half Legs - $30.00

Full Legs - $50.00

Underarm - $20.00

Neck - $15.00
Tinting Services
Lashes - $15.00

Brows - $15.00

Both - $30.00
*For all spa appointments, please arrive 10 minutes prior to your appointment time. If you need to cancel, please give the courtesy of 24 hours notice, or a 50% cancellation fee of the booked service will be applied.